---
Maja Klaassens: The view is total sea
May 13 - June 24, 2023
Opening reception on May 13, 2023, 3-6 pm
Maja Klaassens
(b.1989) works across mediums to explore the influence of literature and film on our experience of reality. Klaassens holds a BFA from the Royal Academy of Art in The Hague (2014), and a MA in Contemporary Art History from the Vrije Universiteit Amsterdam (2021). She recently presented her solo exhibition Orca at Dürst Britt and Mayhew Frontspace, The Hague, and has exhibited at GROVE, London; Parts Project and Billytown, The Hague; ABC Klubhuis, Antwerp; At7, Amsterdam, and art fairs including Poppositions (BE), Juxtapose (DK), and Art The Hague (NL). In 2020, she received the Stroom PRO Research Grant.
The view is total sea is presented as part of of Scotiabank CONTACT Photography Festival's 2023 Core Program, with generous support from the Consulate General of the Kingdom of the Netherlands in Toronto.
Photography: Laura Findlay
Press:
C Mag Review, Angel Callander
Public Parking Review, Mailey Horner
For several years, or maybe her whole life, Maja has been followed by a recurring shape. The dorsal fin, the rose's thorn, a tooth, a talon, the perfect ocean wave. A triangle with a curved tip; the queering of the strongest shape. For Maja this shape is both abundant and regenerative, though it typically appears as a sliver or a fragment removed from a greater whole. The acts of severance following this form are as mundane as they are violent, illuminating the moral implication of editing as an inevitable process of reduction.

Maja's work is determined by an obsessive, cyclical archaeology of narrative structure. Across painting, sculpture, installation and lens-based media, she breaks down conventions from novels, films, and online spaces to reveal their function in how we interpret the everyday. Appropriating their techniques, Maja fragments, conceals, enhances, and repeats elements to influence their emotional register. Borrowing from several genres, her work carries multiple valences of meaning and addresses the tensions between opposing forces — romance vs. violence, indoor vs. outdoor, toxicity vs. purity, ephemerality vs. permanence.

Editing is a process of manipulation that advances the process of narrativization. It is an act of distillation – filtering an experience through the sediment of external influences and interpretation, producing a definitive version of events. Through her deeply technical and meditative craftsmanship, Maja constructs an enhanced, edited reality. Her work addresses real places and memories and then casts a veil over them — at best an act of preservation, and at worst, of neutralization. She disguises key referents, perhaps in observation of our collective willingness to lean into fantasy when it provides comfort. Delusion is ultimately a protective reflex.

Maja's perennial interest in the Gothic genre is palpable in works like Thorn and Little Saga (2023). Thorn is a recurring series of hyper-realistic, disembodied rose thorns. Lifted from their original context, they function as a fluid metaphor for both romance and protection, departing from literary tropes of innocence and purity into something more sinister. The thorns travel freely throughout the spaces they inhabit, finding their own place as weeds do in a garden, posing a small threat while exposing themselves to the risk of being plucked. Little Saga, a photograph of a found "castle by the sea" resembling an old ruin, signifies an ephemeral moment, a fleeting fantasy held by its creator before being abandoned. Like much of Maja's work, Little Saga and Thorn oscillate between indoors and outdoors, emphasizing the lineages of storytelling inherent to the domestic sphere.

The Sea, the Sea and Night Light (both 2023) use different materials but stem from the same line of research into ocean pollution. Using both manmade and luxury items, a designer faucet and an oyster shell, Maja considers the invisible threat of water contamination. The ocean is the vessel through which both items become valued commodity goods. Maja's interest in Tributyltin (TBT) contamination underpins these sculptures, pointing to the politics of land stewardship and the governance of borderless waters. At once an ominous threat and essential resource, the ocean is itself a vulnerable entity.

Villette (2023), Maja's debut with video, features an infinite loop of waterfront footage. Villette plays with the format of relaxation videos popular on YouTube — an endless stream of nature content intended to lull its viewers while they Relax, Meditate, Work, or Study. Villette fills the gallery with layered nature soundscapes recorded by and sourced online by the artist, another editorial tactic emphasizing the ways we cultivate our everyday environments. Villette is a simulation of place, raising the question of how we consume nature as a commodity or infinite resource. In subtitled narration, an unidentified protagonist retells an encounter with orcas in a sea cave, a linear tale embedded into a video which appears to otherwise resemble infinity. The work's suspense could be easily missed, slipping between the cracks as audiences close their eyes and soften their focus.

On first impression, the works presented appear independent. It is only after some time spent with them that their connections begin to surface, the silent conversations they are having through the walls. They demand sensitivity and sustained attention before letting themselves be known, a kind of hermeneutic foreplay. Their uncanny, prop-like quality is a testament to Maja's precise eye and her understanding that the objects we hold close are key determinants of the plot.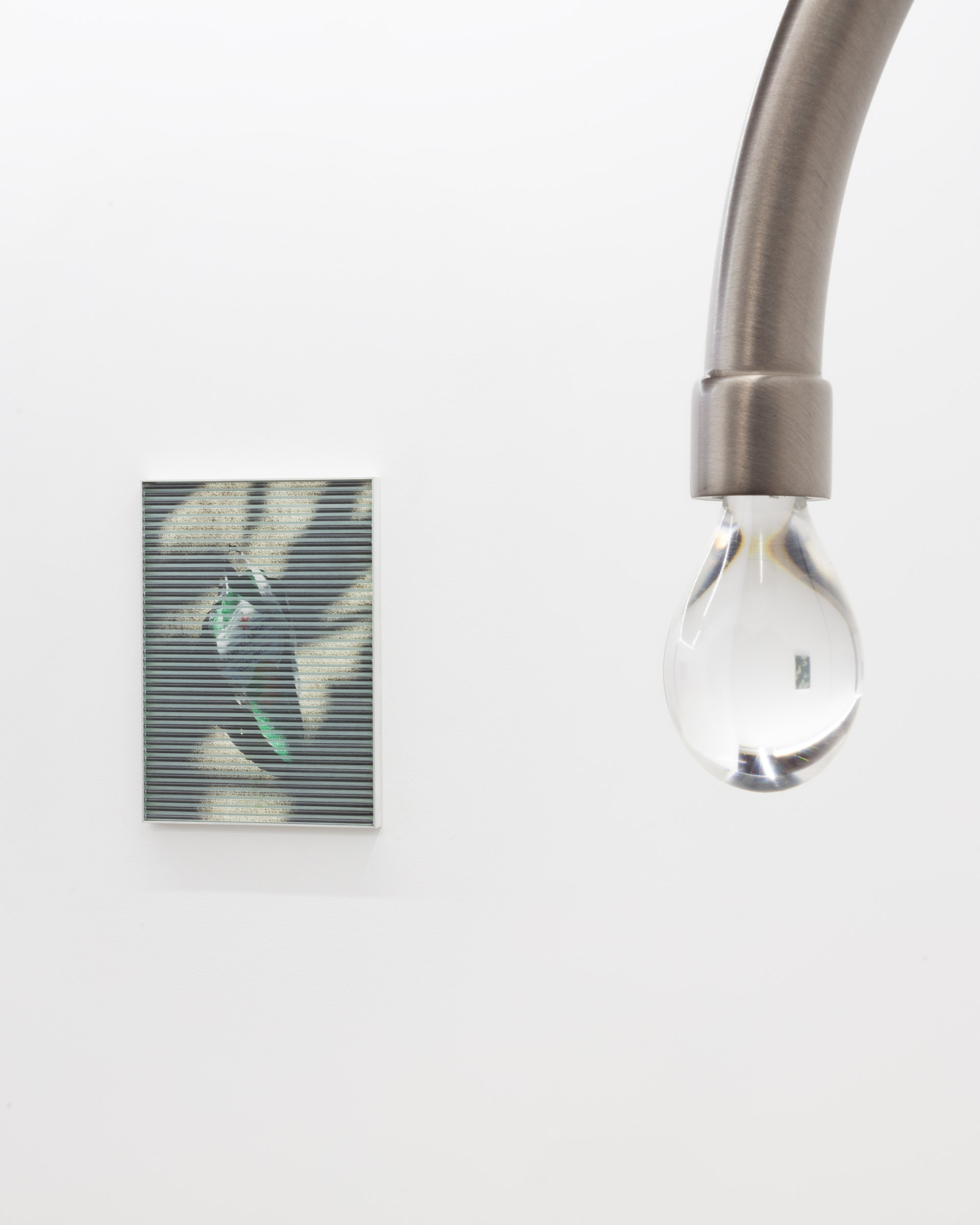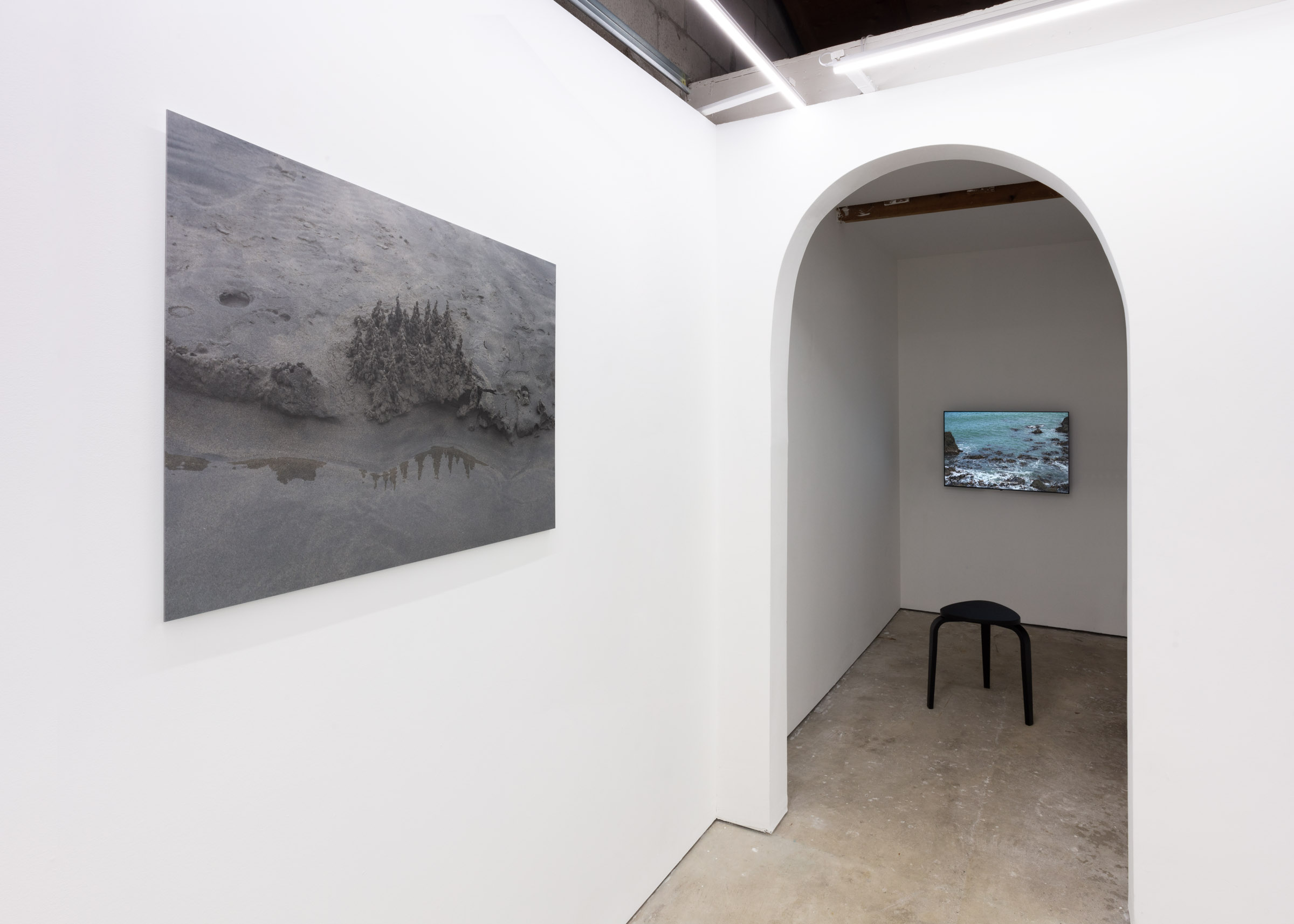 The Consulate General of the Kingdom of the Netherlands in Toronto aims to support partnerships, inspire collaboration and contribute to cultural activities in Canada by introducing Dutch innovation in the creative sector to the Canadian public.